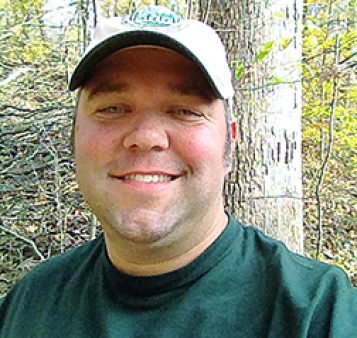 Jeremy has been a nature-lover since he was young, which inspired him to attend camp (Ohio Forestry Camp back then) in 1991 and 1992. He currently serves as Camp Canopy's Co-Director, and has been affiliated with the camp for nine years. Jeremy attended The Ohio State University where he earned a bachelor's degree in natural resources/forestry, equipping him with all the necessary knowledge and skills to teach Ohio's youth all about the state's bountiful forests. While at Ohio State, he was the president of the Forestry Forum and was an active member of the Student Chapter of the Society of American Foresters. Jeremy's career path has taken him to ODNR's Division of Forestry, where he is employed as a service forester. His favorite part of Camp Canopy is watching the kids experience that "ah-ha" moment and getting to see the light bulb come on.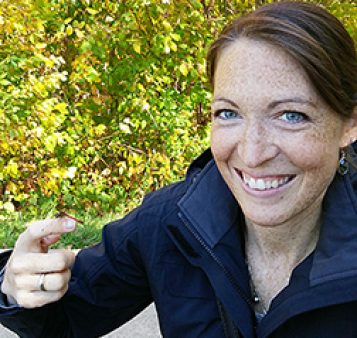 Marne, an OSU Extension wildlife program specialist, discovered her passion for wildlife and the outdoors at a young age, and carried that passion into adulthood when she earned her bachelor's and master's degrees from The Ohio State University in wildlife and forestry. Early in her career, she enjoyed working in the wildlife biology and forestry fields, but her true passion lies in environmental education. Marne has been involved with Camp Canopy and its development since 2010, and currently serves as co-director. Marne's favorite part about camp is watching new friendships form and flourish, and watching the younger generation's love for forestry inspire their career choices down the line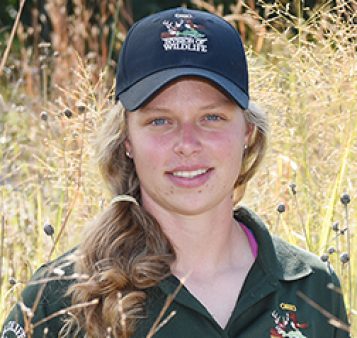 Emilee first attended camp as a camper at age 13. From that moment, she knew what she wanted to be when she grew up, and it set the stage for her future career. She received her bachelor's degree in forestry and wildlife management from The Ohio State University in June of 2012, and she moved into Camp Canopy the same day to be a camp instructor. She started her career working seasonally with the Ohio Department of Natural Resources, and is now a private lands biologist with the Ohio Division of Wildlife. Emilee's favorite part of camp is being able to see campers realize just how much there is to learn outside.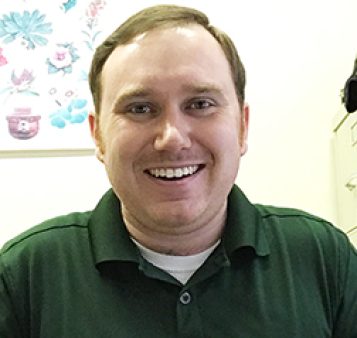 Instructor/Camp Canopy Committee
Jake has been interested in the outdoors for as long as he can remember, and this led him to attend camp after his freshman year of high school in 2005. This opened a whole new world of possibilities for his future. He continued to attend camp throughout high school until graduating in 2008. At that time he began work toward a bachelor's degree in forestry and wildlife management from The Ohio State University. During his time at OSU, Jake continued to be involved with camp working as a counselor. In 2012 he was invited to become an instructor at camp and has been an instructor each year since that time. He was president of the Forestry Forum at Ohio State and helped to restart the club's timber sports team, competing at the Midwestern Forester's Conclave. He graduated in August of 2013 and now works for Knox SWCD as their wildlife specialist. His favorite part of camp is seeing students with diverse backgrounds come together and grow in their love of natural resources.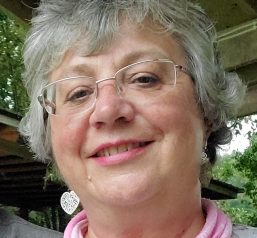 Association & Event Coordinator
Gayla is the association and event coordinator for the Ohio Forestry Association. She has worked for OFA since 2008 and handles registration and all of the behind-the-scenes items for Camp Canopy as well as other OFA events. Gayla is often the first point of contact for students and parents. Gayla's favorite part of camp is check in on opening day and meeting all of the kids and parents and seeing how excited they are to be there.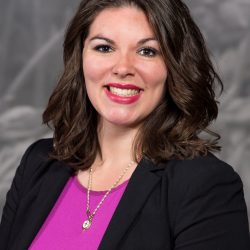 Jenna grew up on Tappan Lake in Harrison County and spent many joyful and formative years running through the woods and spending time in and on the lake with family and friends. She was a camper on Leesville Lake at Camp Aldersgate and on staff for one summer in high school. She also staffed the Fort Steuben Scout Reservation for two summers, teaching Archery, Lifesaving, Swimming, Canoeing, Kayaking, Nature, and Handicraft classes. Although she has never been a camper at Camp Muskingum, she has spent many hours there through the years with church picnics and Ohio Farm Bureau events. Now as the Executive Director of the Ohio Forestry Association, Jenna is committed to the continued success of this phenomenal camp. Jenna's favorite part of camp is watching the development of those students that come back multiple years and watching some of them go on to careers in the natural resource fields (fingers crossed for the forest products industry!).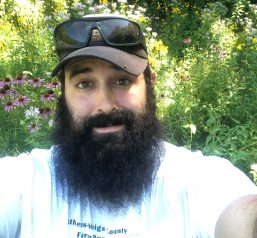 Instructor/Camp Committee
Eric has always had a passion for the outdoors. Anxious to expand his knowledge about nature he went into forestry management at Hocking College in 2009. He graduated in 2014 with an Associate of Applied Science degree in Forestry Management and Wildlife Management and occupational certificate in GIS/GPS Applications. While in college he worked for the Forest Service and the Ohio State University as a forest technician. After graduation he became a conservation worker for ODNR- Division of Natural Areas and Preserves where his passion for invasive plant management magnified. Eric owns his own contracting business, Keeping it Native Land Management specializing in non-native invasive plant management. In 2016 he accepted a position with Athens Soil and Water Conservation District as the wildlife specialist/forestry technician where he still works. When he heard about Camp Canopy, he reached out to the co-directors to become involved. Eric's first year at Camp Canopy was 2017, where he was able to share his passion for the outdoors and enjoy all the fun that camp has to offer. His favorite part about camp is helping to inspire the minds of campers, watching friendships develop then seeing campers and instructor's greater appreciation for the outdoors by the end of camp. Eric plans to be a lifelong instructor at camp!