Do you have what it takes to conquer Camp Canopy?
A summer camp like no other, Camp Canopy is the perfect mix of traditional camp activities – like hanging out around the campfire, breaking a leg in the talent show and dancing the night away with your fellow campers-turned-BFFs – AND educational activity sessions centered around all things forestry and wildlife, to keep your brains as sharp as a pine needle during the summer months.
Live It, Learn It, Love It
What Camp Canopy is all about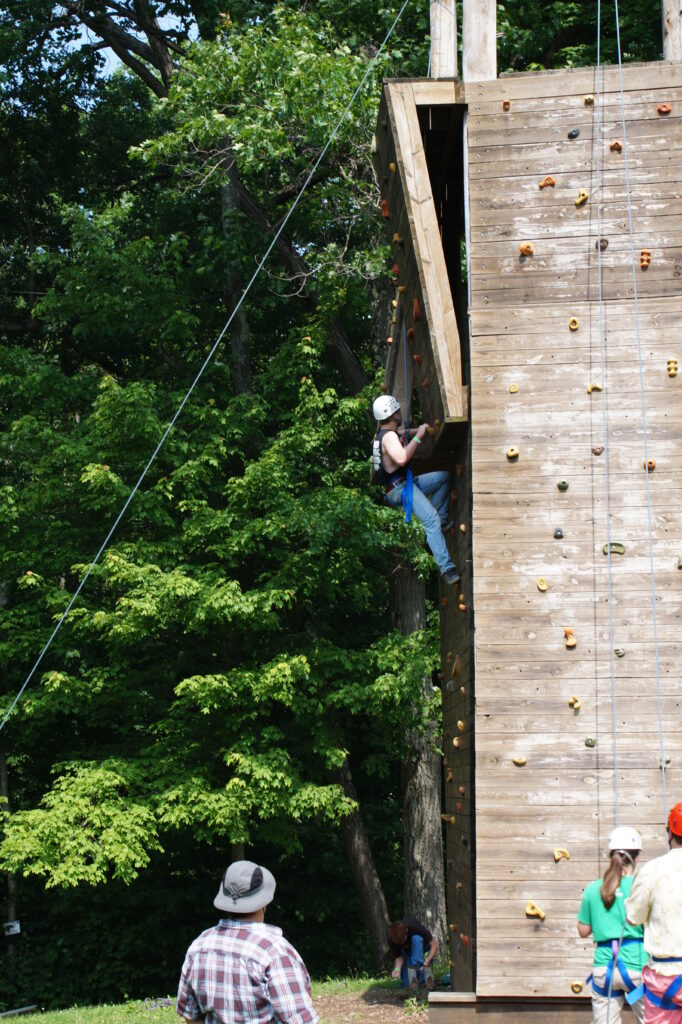 Pop quiz! Can you name five types of trees growing in Ohio's forests? Or how about five organisms living in the Ohio River?
If you answered no, your'e in luck – you'll learn about all things forestry and wildlife at Camp Canopy. If you answered yes, you're still in luck because Camp Canopy is the only place for future foresters and wildlife specialists to get their hands dirty and put their knowledge of forestry and wildlife to the test.
Camp Canopy comes to life the second week of June each year at Ohio FFA Camp Muskingum located on Leesville Lake in the picture-perfect rolling hills of Carroll County, when high school students-turned-explorers delve into our educational-yet-oh-so-fun activities and become masters of forestry and wildlife. As camp progresses over the course of the week, campers will use the knowledge and experience they gained the day before to take the next step in understanding how it all fits into the bigger picture. By the end of camp week, they'll be experts on Ohio's great outdoors!
What began in 1950 as a young sapling, Camp Canopy (formerly known as Ohio Forestry & Wildlife Conservation Camp) has grown into a mighty oak as one of the most popular summer camps among high schoolers in Ohio, hosting 10,000+ campers since its inception. Many students have taken what they learned during their summer(s) spent at Camp Canopy and have gone on to study natural resource disciplines at their post-secondary institutions. Others have simply learned a ton of cool stuff related to forestry and wildlife in Ohio. Either way, Camp Canopy's legacy will live on in generations of adventure-seeking, nature-lovin' campers to come.
Sponsorships and Scholarships
Sponsorships
While we try to keep the cost of Camp Canopy as low as possible for campers and their families, we know that numerous other expenses are incurred during the summer months – like vacations, travel, sports, 4-H/FFA projects, etc. – that might take precedence over camp. But did you know many forestry and wildlife-related organizations across Ohio offer sponsorships to help cover the cost of camp? Check with these groups/organizations below for possible sponsorship opportunities before filling out your Camp Canopy application:
Local Soil and Water Conservation Districts
Conservation clubs (Ducks Unlimited, National Wild Turkey Federation, Pheasants Forever, etc.)
Local Rod and Gun Clubs
Local Garden Clubs
FFA/4-H Clubs
Your school's conservation/science clubs
Local businesses in the wood industry (sawmills, loggers, excavation companies, logging equipment dealers, etc.)
Ohio Forestry Association loggers' chapters
Regional forestry associates
If resources within these organizations have been exhausted and you are still in need of sponsorship, please call the Ohio Forestry Association at 1-888-38-TREES. And P.S., remember to let your sponsors know that the Ohio Forestry Foundation is a 501(c)(3) nonprofit organization and their donation is deductible as a charitable contribution.
Scholarships
Ohio Forestry Association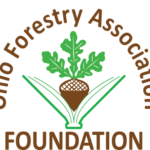 The Ohio Forestry Association is the nonprofit entity that supports Camp Canopy, as well as many other educational programs offered to students throughout Ohio. By designing lesson plans that incorporate adventure and education, the Ohio Forestry Association and Camp Canopy provide a comprehensive overview of the forestry and wildlife disciplines. A small group of dedicated individuals oversee camp activities and lessons to ensure campers receive the most engaging, educational experience possible.